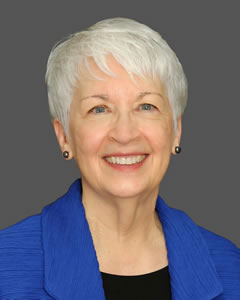 Is employee disorganization hurting your bottom line?
Are distractions and interruptions affecting productivity?
Are inefficient work habits limiting employee potential?
If this sounds like your organization, are you ready for a change?
Susan offers
seminars and workshops
at your location to reduce the staff time needed to attend. Participants learn simple, effective solutions that bring quick relief from workplace stress and help them increase their productivity.
I just wanted to let you know how much I appreciated your half-day training last week. I have been inspired and my desk is now a testament to your wonderful ideas. I still have one drawer to get in order, but the change has been remarkable. I am also reading the book that you provided and, like you said, am enjoying the brief yet meaty chapters. As I mentioned in the training, I was not expecting it to be so practical/pragmatic and that it would have such a profound effect. For me, once I organized my workspace, I felt compelled to organize my home as well. I have told all my coworkers to sign up for your next training.
—Anne G., government employee
Susan Kousek presented at our Annual Administrative Summit. She provided insightful and very applicable time management techniques that can be quickly implemented in any office environment to enhance productivity and efficiency. The feedback I received after her session was extremely positive—all the attendees listed her session as being excellent and informative. We look forward to having Susan back at one of our future conferences.
—Maria C., conference organizer
Susan also works one-on-one with individuals to set up systems to reduce distractions, keep track of action items, and make it easier to find papers, email messages, and computer documents. She teaches techniques that can be implemented immediately to increase productivity and reduce stress every day.
I hired Susan to help me create an office space in my home that was a sanctuary. I felt frazzled and stressed every time I entered my office and would move things around, to no avail. She spent four hours here and it was miraculous. She is fun and super knowledgeable and was not afraid to tackle the big dark places I was afraid to. NOW when I walk in my office, I feel calm and peaceful and able to concentrate on my work. There is no better personal organizer than Susan. I would recommend her without hesitation to anyone who feels their space is cluttered, messy and anxiety-provoking.
—Eileen O., Wellness Coach
Based in Reston, Virginia, Susan works in Northern Virginia and throughout the state, as well as virtually.
Call or email Susan at 571-752-6355 or Susan@BalancedSpaces.com to find out more.
Susan Kousek, Certified Professional Organizer® and professional speaker